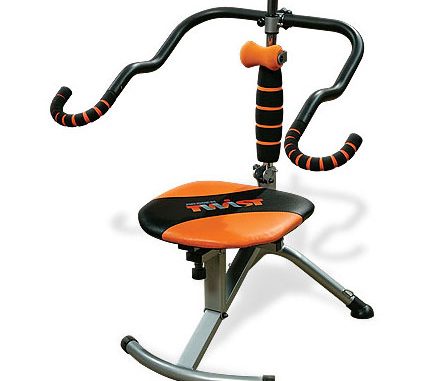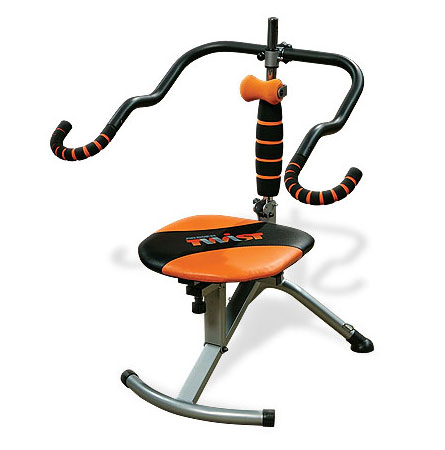 If you are looking for a compact machine that can give your abs great shape then you should probably consider Ab Doer Twist. Ab Doer Twist is actually an upgrade version of Ab Doer from 1997. Ab Doer Twist makes use of the twisted and twining action to let you workout your abdominal muscles and burn off all the extra fats that are keeping you away from achieving six packs. All you need to do is to literally sit down on this revolutionary abdominal exercise machine and perform some twists for a few minutes and in days you will get rid of those love handles and chubby tummy.

Ab Doer Twist has one of the simplest designs of all ab exercise equipments yet it is able to achieve high efficiency as well. It is the machine that gives you high results despite the simplicity of its function. This review is specifically written with the idea to remove the misconceptions hovering around and to show you what a good and efficient machine this is if you want to melt off the extra layers of fats from around your waist or to achieve six pack on your abdomen.
3 resistance levels – choose the most suitable for you
First of all, I must begin with mentioning some of the features that Ab Doer has to offer you. Ab Doer Twist is based on twisting mechanism to help you achieve in shape abdomen. It is a chair like machine with ergonomically designed handle bars. Once you sit in Ab Doer Twist you can twist sideways for working out your core muscles. Ab Doer Twist offers you three different resistance levels to suit your fitness level. The higher the level you choose the harder you will have to work to move sideways and thus more workout you will offer to your core muscles.
Different muscle groups involved
Apart from working on the core muscles, Ab Doer Twist also works somewhat on your hamstring, obliques, buttocks and hips. However, they are all located around the midsection and Ab Doer does not offer a complete body workout. The ergonomic Handle bars are designed to support and enhance your shoulder muscles and elbow and wrist joints. So when you are doing the exercise for your abdomen, Ab Doer Twist also works on your back, shoulders and arm joints which is a great plus. While doing the exercise the rollers on the back offer massage to your back thus making your nervous system relaxed and increasing your stamina.
Compact
Fitness machines are often a nightmare in handling and storing especially if you live an urban life with compact apartments and small rooms. However, this is not the case with Ab Doer Twist. Once you are done with your abdominal exercise, Ab Doer Twist can easily be folded away and put under the couch, bed or even in a closet; wherever you fancy. Plus, it is not heavy at all so the handling and mobilization of this equipment is not a problem at all even for those with back ache problems.
Enjoy your favourite TV show while exercising!
One great advantage of using Ab Doer Twist as your abdominal fitness equipment that is mentioned many a times by customers and reviewers over the internet is that they can enjoy watching their favourite TV program or show while exercising on Ab Doer Twist. This feature is not available on any other abdominal exercise machine.
Drawbacks
On the down side of it, some of the customers have complained against the quality of material out of which Ab Doer Twist is made. However, we found by testing that it was made from steel that is used in gym equipment and therefore we found no particular issues as regards the quality of its make or even the durability. The fitness equipment graded steel makes it last long enough.
However, many other reviewers have mentioned that Ab Doer Twister is limited to work on middle section of the body by its design and therefore the price is a bit high. This I agree with a little bit but again if you compare it with the competitors available in the market, the price starts to look much more reasonable. Also the fact that it comes with a DVD package guiding you on exercise and diet plan which is worth at least $250 if bought separately, we find the product rightly priced