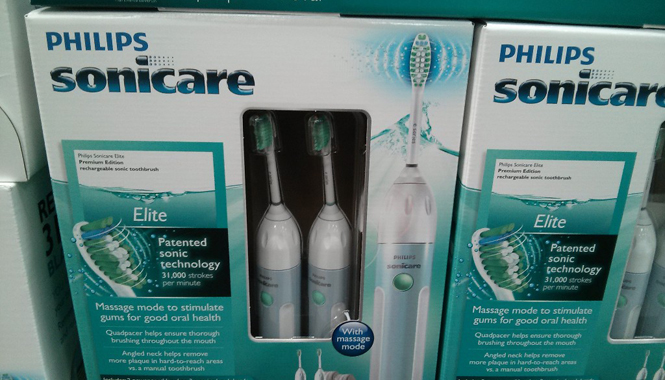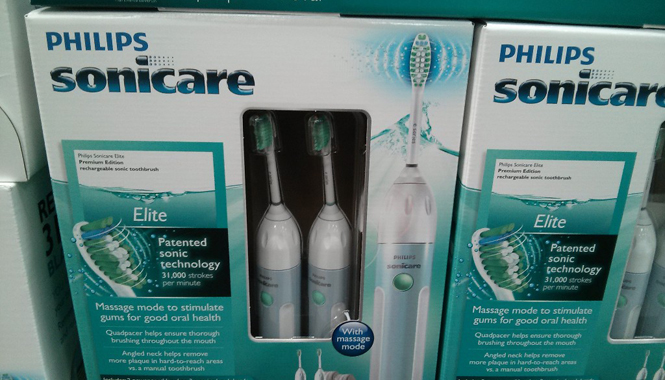 Teeth's brushing is very important for our oral health. Beautiful smile is quite attractive. The important tool that helps having healthy teeth is tooth brush. I will be discussing Sonicare Elite tooth brush that is designed for individuals or you can call it customized tooth brush.
Mouth is the main entry point of various germs to the body, so we should be very careful about its cleaning. It is proven by research that gum diseases result into many other systemic conditions for instance heart diseases, diabetes and low weight babies by birth. This brush is a solution to all such diseases as a preventive tool. It cleans the teeth including gaps and below the gum line as well.
Features
Dentists use it and recommend it as number one for teeth cleaning.
It has two head sizes: one is standard size and the other is compact.
You can change the speed according to requirement from maximum to normal.
Maximum speed is for everyday teeth cleaning while gentle can be for gum cleaning and areas that are sensitive.
Sonicare Elite has a handle with slim neck and non-slippery easy grip.
It has a smart timer that informs you after two minutes that brushing is complete. (recommended time by dental professionals)
It increases power gradually in almost 14 times to give you an easy experience using it.
The best feature is a beep after every 30 seconds to move on to the next tooth ensuring cleaning of the previous.
Its battery lasts for about 14 days of regular brushing, so it is good for travelling.
This brush has yellow light which indicates it's time to recharge and green light that tracks battery charge.
Bristles of Sonicare
Soicare Elite has unique bristles that ensure thorough cleaning and plaque removal due to extra ordinary wide and remarkable sweeping motion. If you want shiny, healthier teeth, your first choice should be this brush as it has the technology of removing bacteria that produces plaque up to four mm in 60 seconds by 31,000 bristle sweeps.
Overall healthy body:
Philips sonicare has tried to work on complete health care of an individual.
Cardiovascular diseases:
Gum diseases are a major factor in heart problems. As Sonicare gives plaque free teeth, that are the reason of severe gum infections, it helps develop a better life style.
Diabetes:
Diabetic people are more vulnerable towards oral infections as compared to those who are non- diabetic .Sonicare is efficient enough to save them and have a better oral health avoiding complications.
Low weight at birth time:
Chances of low weight baby increases to seven percent if the pregnant mother is having any sort of severe gum disease. Sonicare tooth brushes improve oral health and overall health.
Money back guarantee
If customer is not satisfied with the quality or some feature, Sonicare will provide 100% refund.
Brush heads are somewhat expensive but if you use them carefully and keep them clean, they will last longer. Proper care of this product will show you that it was your right choice.
Your great experience of using Sonycare Elite will surely compel you to suggest it to your family, friends and colleagues.