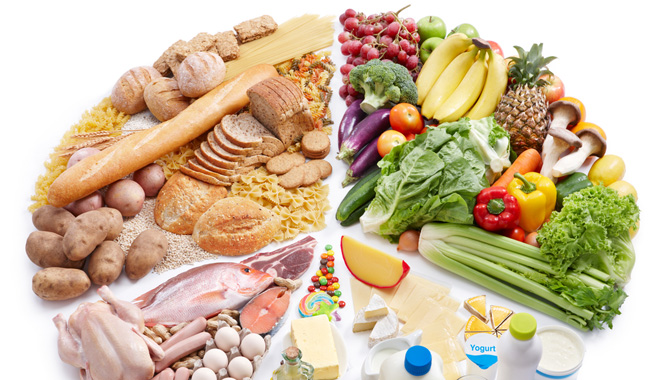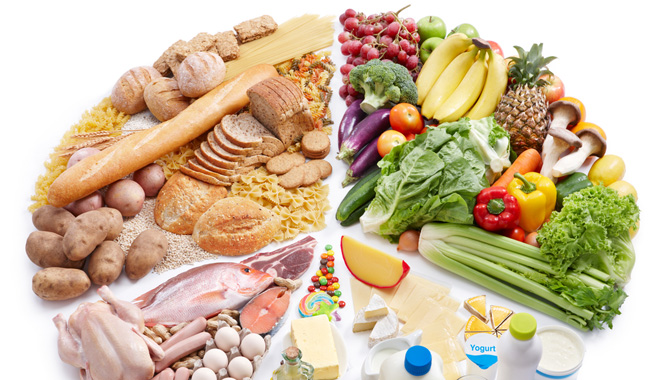 Let's check Nutrisystem reviews. Nutrisystem diet plan has gained a considerable popularity during the past few years. The basic belief of this plan is that a nutrisystem user will lose 2 to 4 pounds a week and he need not have to take any form of supplements in diet. The main reason behind its success is its easy procedure and diet plan. There is no difficulty in following a nutrisystem diet plan and sticking with it becomes very easy due to its easy terms and conditions.


This biggest advantage of a nutrisystem program is that you don't have to worry about buying and preparing the meals as the nutrisytem meals are already cooked and portioned out and are directly delivered at your doorstep with just one simple phone call.

Another great aspect about this diet plan is that there is no need of any support item or additional supplements. It is a complete diet plan and one doesn't have to worry about the nutrition counts and fitness meetings.
The key element of Nutrisystem diet plan to lose weight is the Glycemic Index. A glycemic index's work is to keep track of the carbohydrates intake and it works in the form of a chart which tells about the increase or decrease in the sugar lever through carbohydrates intake. The theory of glycemic index describes that a body will remain full if the foods consumed are low on a glycemic index.
Such foods create the feeling of hunger after a long period thus maintaining a balance. On the other hands foods which are high on the index will repeatedly create the hunger feeling, leaving the body hungry after a short period.
Nutrisystem meals
The nutrisystem diet plan aims to provide six meals a day with a limited amount of snacks along with the actual meals. The repeated food intake in small amounts increases the efficiency of the metabolic system of the body and helps in maintaining a strict routine for maximum results. It works well and many professional trainers endorse it due to its effective results in weight reduction. It aims to define the eating routine and emphasizes on clean eating habits with foods low on fats and rich in proteins.
At the beginning one may have to choose between different diet plans according to one's needs such as for men, women, above 30, above 60, for diabetics etc. The first stage is followed by a food selection process through which you choose the foods you like to eat from the list of more than 100 food items, including basic snacks and desserts. An individual is required to choose 3 basic meals per day for breakfast, lunch and dinner followed by a dessert item. A basic order is made for the whole month and supply starts a week after.
The meals in a nutrisystem program don't need a refrigerator and they can be stored anywhere such as a cupboard or drawer. At the time of eating a nutrisystem meal may require a quick heating of 5-8 minutes. The procedure for cooking these meals is also very simple and time saving. Check Jenny Craig vs Nutrisystem comparison.
Nutrisystem price
The cost of a nutrisystem diet plan is pretty reasonable and starts from a dollar 7 to 12 per day depending on the meal type. This is actually very affordable as compared to other diet plans in the market and the quality of the nutrisystem meals really makes the value of this diet plan double as compared to the price.
Does Nutrisystem diet plan is safe?
The Nutrisystem program is a safe and healthy diet plan without any side effects. All the meals offered in this diet plan are specially designed for the effective functioning of the body and provide all the basic ingredients to the body. All the meals that are included in this diet plan are rich in nutrition and it is also a blessing for a person to choose from a great list of items which is an option that is totally absent in other diet plans.
If you are looking to stay fit and are in search of an effective diet plan then it is highly recommended to go for nutrisystem diet program. Once you start this excellent diet plan you will definitely see a dramatic change in your body. Just stick with plan to see positive results.
Nutrisystem reviews from real customers:
Tina L. from New Jersey says, "I became very dull and fat after my first pregnancy. The extra pregnancy weight did not go by itself. Then I got pregnant again the next year so I gained yet another 20 pounds. This was when I really felt that I was moving towards depression. I used to hide behind flowing clothes. I had tried out several crash diets and even tried going to a gym. There wasn't much success.
I also feel that the low success rate was due to the lack of time I had. I had two kids to look after so I could not dedicate much time to the gym. Then I heard about the Nutrisystem diet program from a friend at a wedding. I was so amazed from the Nutrisystem success stories that I knew I had to give it a try. From that day onwards, I have not once regretted my decision. I have lost 40 lbs in a very healthy manner. I feel fresher and am more confident. Thank you Nutrisystem for turning my life around."
Rachel from Tuskegee, Alabama says
"There is no limit to happiness in life. I learned this by the use of Nutrisystem. I had been a plump child in my childhood. However hard I tried, I did not lose weight. This was because I had very poor eating habits and did not exercise regularly. As a result I became a diabetic at a very early age. My diabetes was also dragging me down and I felt that I needed to make changes and make them fast. I consulted many nutritionists and friends.
After only a few weeks, I realized that I was more active and had started to become more toned. Now being an active Nutrisystem dieter for over a year, I have lost 34 lbs and am happier than I had ever been in my life. I owe all this happiness to Nutrisystem diet program. The program is great for diabetic patients and gives more food options. Because I get a huge variety of goods foods through this diet, I do not miss the unhealthy fatty foods that I used to eat. In addition to my weight, my blood glucose levels are also stabilized b y the help of Nutrisystem."
Jerry Parker from TN has also shared his Nutrisystem success story with us.
He says that, "I had been in the army and therefore had been very active and fit for the first 30years of my life. Then due to an injury of my leg, I had to withdraw from the armed forces. That's when the problem started. I had to rest at home for almost a year. I had stopped exercising and this starting gaining weight. Within a year I had become 90 lbs overweight.
My physicians were starting to get very worried about my condition and feared that I may develop other problems due to this excessive weight. Then after 18 months from my accident, my son was born. The first glance at his sweet face shook me hard. I knew that I needed to do something about my weight for my son. My wife was also desperate to put off the extra weight she had gained during pregnancy. So we sat down the next week and ordered the Nutrisystem diet plan. That was the best decision we had made apart from starting a family. I have now lost over 100 lbs and have now reached the weight that I had before my injury. The simplicity is what the best trait of Nutrisystem is. You do not need to worry about counting calories and carbs in a meal."
Karen Bob runs a small bistro in the Delaware.
She is 60 years old. Although she prepares healthy tasty treats for her customers all day long, she seldom gets time to prepare meals for herself. She used to eat out of the box, often multitasking at the same time. She shares her Nutrisystem success stories with us. She says, "I have a southern background and the one thing that I learned from my mother is that to show people that you love them, you need to serve them good food. This has been my motto throughout my working years. One night I was thinking this over and I realized that the one person I love the most is I myself. So why was I not serving myself good food? This thought hit me real hard.
I instantly decided that I needed to change my eating habits and if I plan to serve my customers good healthy food, I first need to take care of my own meals and health. I opted for Nutrisystem because of the ease of ordering and going through the diet without even realizing that you are dieting. You get to eat so many different tasty foods that you do not feel that you are on a diet. I have become more confident after losing 35 lbs by using Nutrisystem. I engage in small talk with my customers with confidence. It has helped me fulfill my dreams better."
The Nutrisystem success stories help people get motivated. Danielle W. from Virginia shares her story with us.
"I had been a health freak all my life. I used to eat a balanced and healthy meal. I used to look after my figure and card for my health. All this changed after I got a divorce. I was torn. I no longer cared about how I looked. I felt that I was no longer obliged to look good for anyone.
My healthy habits started sliding away. This all changed when I saw my pictures at my friend's 35th birthday celebrations. I knew that I deserved to look better. I knew that I could. A little research led me towards Nutrisystem. That was the best thing that had happened to me in years. I am in love with myself once again. I read all of the Nutrisystem success stories and decided to give it a try. It has transformed my outlook on life forever."