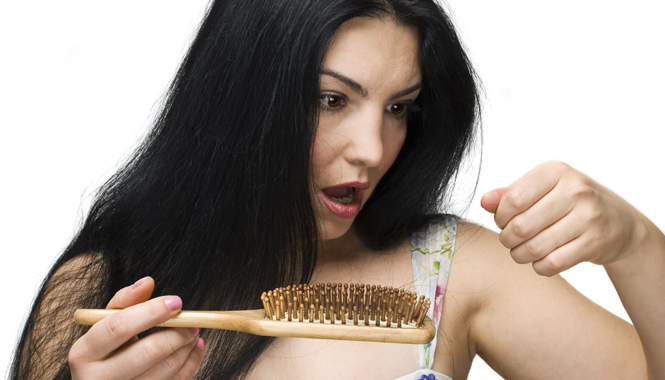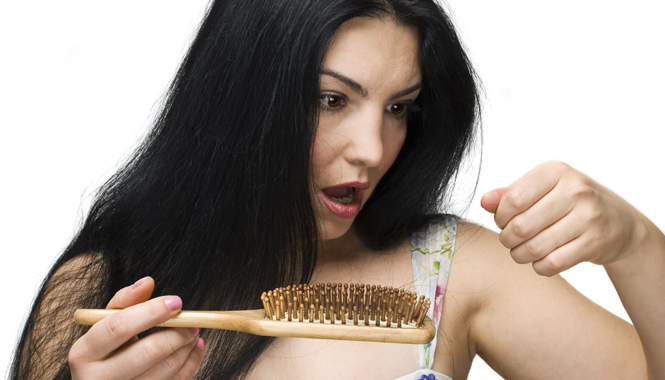 If you are worried about hair loss, take solace from the fact that you are not alone. It would do you no good pulling your hair out over the issue of hair loss. Losing hair has to be addressed and immediately too. However, identifying the reason for hair loss will help you reach for the most effective hair loss treatment. Let us get to the root of the problem and the possible solutions.
What Is The Alarming Level Of Hair Loss?
Hair loss is a common occurrence and everyone witnesses hair loss every day. If you lose around 50 to 100 hairs every day, you could consider it normal. If you lose hair much more to the extent of thinning of hair, then this is something that needs to be addressed immediately. Hair loss, medically termed alopecia, is a condition that leads to baldness. If you experience rapid hair loss, it is high time you looked into the possible reasons to find effective cure.
Reasons For Hair Loss
Hair loss could happen owing to various factors. It could be owing to deficiency of essential vitamins and nutrients, hormonal imbalances, thyroid conditions and bacterial infection. In women, hair loss could happen after delivery and during menopause. Certain medical conditions and treatments could cause hair loss. Last but not the least, stress could cause hair loss as well. It is hence imperative to identify the cause for hair fall to start treating the problem. There could be no universal treatment for hair loss applicable to all. As no two individuals are the same, there could be no common treatment to various conditions causing hair loss. Let us look at the types of treatment for hair loss.
Treatment For Hair Loss
There are times when your kitchen could be the best cure to certain medical conditions. Let us commence with normal practices for checking hair loss. These practices would help if hair loss is owing to lack of vitamins and even if not, these would help to supplement whatever treatment you opt for reversing hair loss.
Diet Prevents Hair Loss
The most important factor that needs consideration is the diet of a person suffering from hair loss. If you experience hair loss, it would do well to begin with checking your diet to see if you adequately feed yourself with necessary levels of nutrients and minerals. Include protein to promote hair growth. Nutrients like iron, biotin and zinc aid in hair growth. Anemia could cause hair loss and hence consuming iron content will help. Omega-3 fatty acids aid in achieving healthier scalp. Have fair share of fruits and vegetables in your diet to ensure that you have a balanced diet.
Maintain Your Hair
One of the best ways to prevent hair loss is to maintain your hair properly. Avoid chemicals to wash and dye your hair. Opt for anything that is natural and soft on your hair and scalp such as natural shampoo and natural dye and so on.
Rogaine's (Minoxidil) Role In Hair Growth
Rogaine is a medication used for regrowth of hair on bald areas. This topical medication reverses hair fall and stimulates growth of hair. Twice a day, the medication has to be applied on bald areas. However, it is said to be effective only for those who have small patches of bald spots. For those who have considerable bald patches, the results are not satisfying. Apart from causing skin irritation, there have not been any reports about the side effects of this medication. It is suitable for both men and women.
Propecia
While rogaine is an external application, propecia is taken orally in pill form. Generally taken once a day, higher dosage is given for treating prostate problems. This pill blocks the formation of hormones that cause hair fall. This is strictly for men and that too only on being prescribed by medical practitioner. The pill could cause side effects.
Low Level Laser Treatment For Hair Loss
Laser treatment for hair loss works well for male pattern baldness. This seems to be an encouraging option for treating hair loss. The treatment enhances energy production at cellular level thus causing cell function to improve. The treatment is also said to improve blood flow to areas treated. Statistics on the success of this treatment seems encouraging.
Hair Transplantation
Hair transplantation involves surgery wherein grafts of hair along with the follicle is removed from donor area and placed in bald spots. Technology has advanced in these types of treatment that hair follicles up to four can be transplanted close and produce a natural look.
Scalp Reduction
Scalp reduction calls for surgical removal of bald skin on the head. This space is then covered with scalp that has hair on it. There are times when doctors use a technique called flap, where they fold the hair bearing skin over bald skin.
Essential Steps To Ensure You Don't Miss At Hair's Breadth
You need to make the right beginning if you want to have a happy ending. A mistake in choice of treatment could cause heavy damage. It is great that you have noticed hair fall on time but do not miss out on the cure by choosing the wrong method.
As you see that there are various methods to treat hair loss, it would be best to seek professional advice for effective cure. Your doctor will be able to identify the reason for hair loss and advice appropriate method to check hair fall.
Keep your mind stress free. Stress causes hair fall and hence keeping yourself relaxed will help address the problem. The more stressed you are, higher are the chances to lose hair.
It would do well to remember that surgical procedures for hair loss could be painful. While you may opt for the best treatment your condition demands, you need to remember that growing hair on bald spot is no magic. You cannot expect results overnight and hence whatever effective hair loss treatment you undertake, you give some breathing time to your hair to come back to life.